According to a Gallup poll done in 2014, the most trusted professionals in the US happen to be Nurses. 80% of respondents surveyed said that the level of honesty/ethics found in nurses was high or very high. That's compared to 65% of respondents who rated doctors as having high or very high levels of honesty.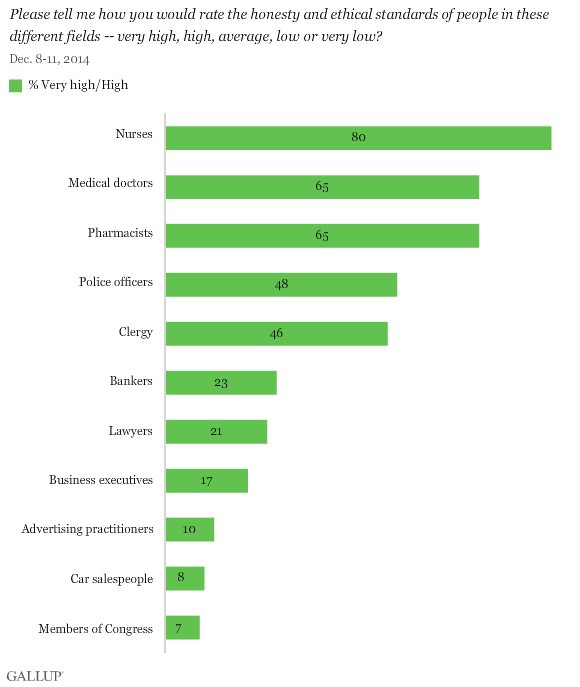 Image taken from Gallup.com
That being said, we'd like to send a big thank you to all those current nurses who keep the profession in such good standing.
While we know it's summer right now, there may be a fair amount of students out there signing up for courses for the Fall semester or settling on a major for the 2015/2016 school year. For those students, nursing is a great career path to pursue. Not only can you join the ranks of bedside nurses in any number of facilities, there are also dozens of non-bedside careers that you can pursue with an RN, BSN or DNP degree. Just check out this list for some more ideas - 10 Unique Non-Bedside Jobs for Nurses.
Good luck to everyone joining the profession, and thanks again to all those older nurses for keeping the reputation going!