If you're an in ER Nurse, you know that Thanksgiving isn't much of a holiday when it comes to work. So instead of posting a cheery Turkey Day graphic, we thought we'd point out some little known holidays that you might appreciate. And a belated Happy Nurse Practitioner Day to all of you!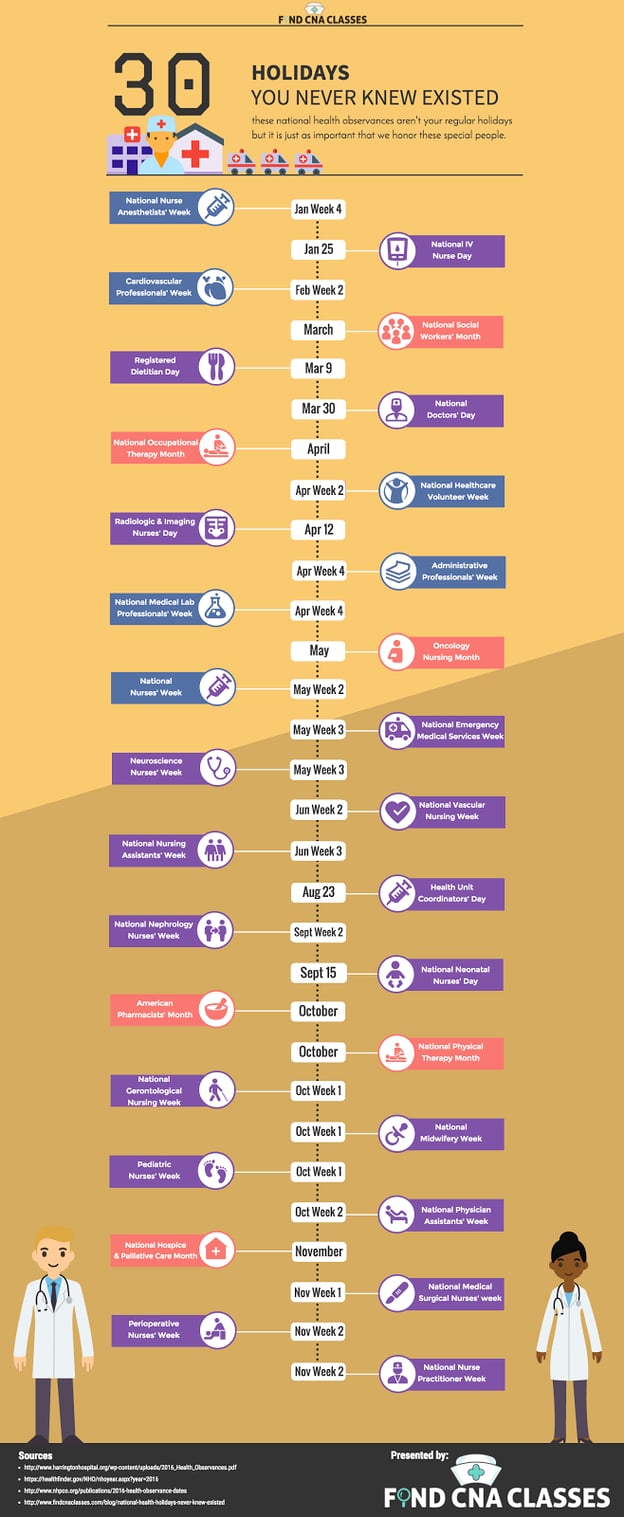 (Source)
Infographic suggested by Cathy Weber of Find CNA Classes:
FindCNAClasses is your one stop shop for everything CNA. We have a ton of resources to help you in the decision making process as well as a helpful tool to help you find CNA classes near you.